Pin It
It's Thanksgiving time! That means it's time for turkey, stuffing, and some yummy baked goods. Whether you are spending the holiday season at home or abroad, we hope it will be a wonderful one for all of you.
Just like many other Saturdays, we had another great day at Basic Living. One of the many things that made today great at Basic Living was Mechele's delicious Wholewheat Cinnamon Bread. Drizzled with a little frosting, this bread filled the store with warm fall scent of cinnamon. For those of you who missed out, here is the recipe so you can enjoy it too.
Cinnamon Bread Recipe
This recipe is from one of the books we sell at the store, "Healthy Recipes from the Heart of Our Homes."
Preheat oven to 375 degrees.
Put the following ingredients in the Bosch Mixer Bowl with the dough hook attached.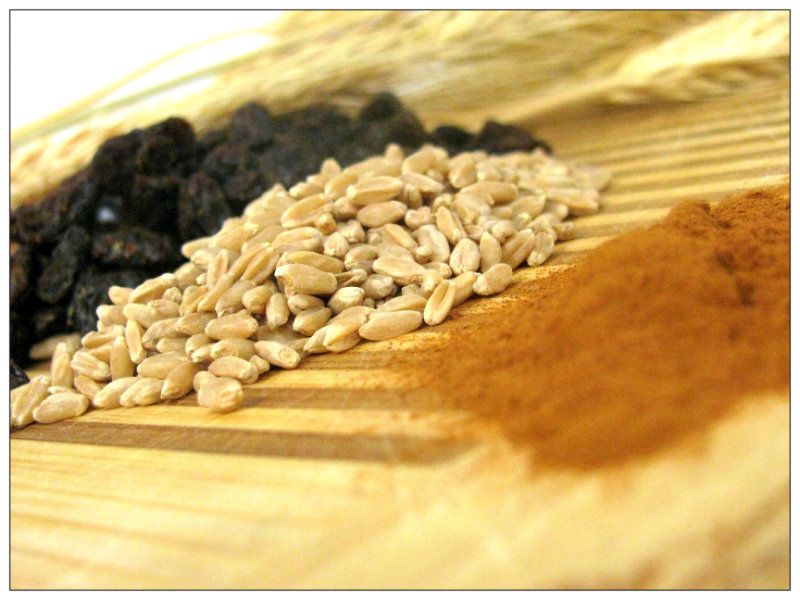 5 cups of warm water
1/3 cup of oil
3 Table spoons of dough enhancer
1 Table spoon of salt
1 cup of honey
3 Table spoons of SAF Yeast
1/2 Vital Wheat Gluten
2 Eggs



Add enough flour until dough pulls away from the side of the bowl (12 to 14 cups).
Knead for 3 minutes.
Add 2 cups of raisons.
Add 3 Table spoons of cinnamon.
Knead for 2 more minutes.
Divide the dough into 5 loaves and place them in 5 well-oiled pans.
Let rise until doubled.
Bake at 350 degrees for 30 minutes.
We hope you have a wonderful Thanksgiving, and hope to see you at our store for our Black Friday sale!